6 fictitious questions finally answered
TechCrunch has always been the most authoritative news outlet on whats hot in Silicon Valley regarding start-up trends, early & late investments, product launches, celeb founders and of course geeky drama. Although some frequently praised start-ups were eventually exposed as fads (Badgeville, Groupon) other were expertly picked early on (Twitter, AirBnb).
Giving it's again that time of the year for end-of-year re-captions, I've setup a research focused on analyzing TechCrunch's editorial posts, with as aim to expose this year's trends in tech. And while I was at it, I even went all the way back into the archives from when TechCrunch's was launched.
I analyzed all 106,664 posts made from January 2006 onward, looking for interesting data hidden in the individual posts.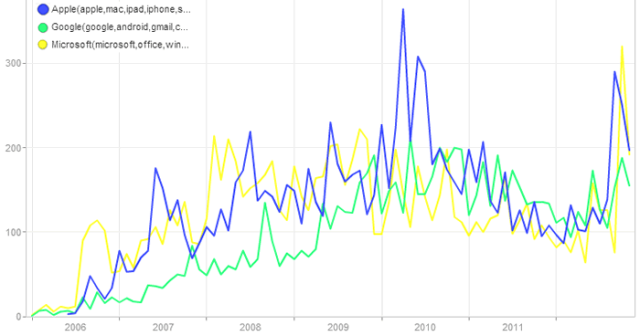 Read my complete guest post on TechCrunch.
Posted by
Yvo Schaap
on .