When you search for the lyrics to the current number one hit 'Hello' in Google (US only), you will find that Google provides you with the wrong lyrics on top of the search results: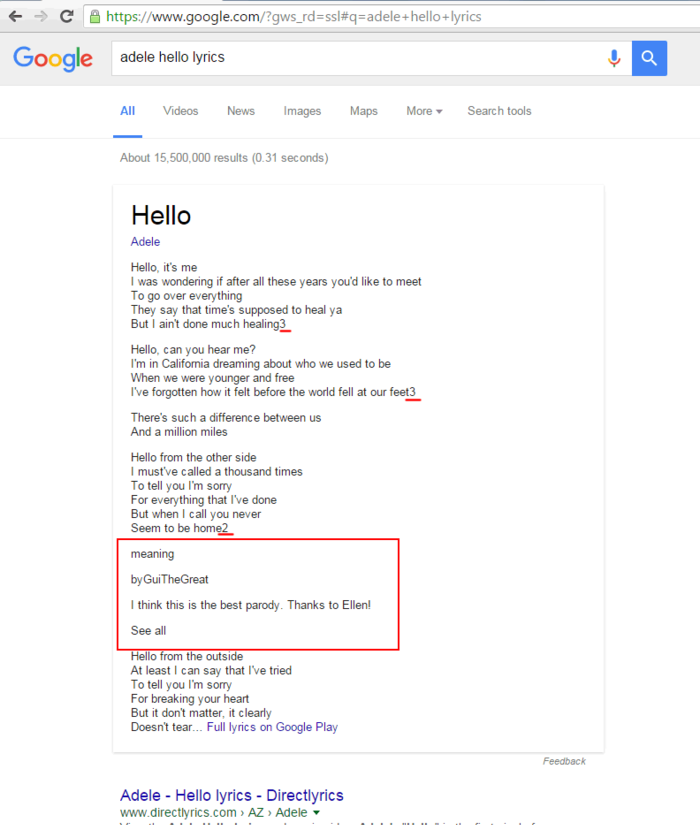 Not only do these lyrics have random characters and weird sentences mixed into them, these weird errors reveal that Google (badly) scraped these lyrics from one of the top lyrics sites, only to strip the source, not show any credits, only to also promote their own Google Play product.
Below the screenshot of Metrolyrics page of the "Hello" lyrics.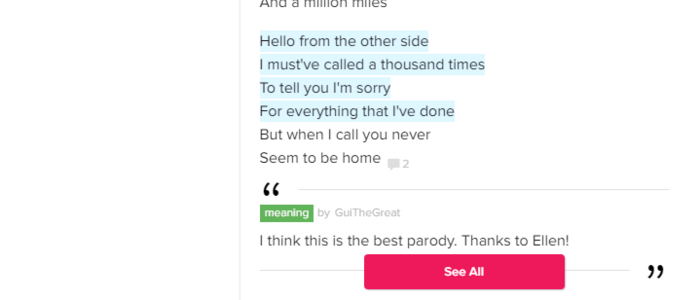 Note: Metrolyrics pays lyrics publishers money to get these lyrics on its website.

I'm all in favor of Google trying to provide a better search experience, but in this case, the user experience is made worse compared to the available search results (directlyrics, azlyrics, metrolyrics, genius). But more woringly; Google stripping the actual source and presenting it as their own is a new frontier.
Posted by
Yvo Schaap
on .